In short
Album Art Grabber is a free Android app developed by CITC. This app is recommended for others. This is a good app to get music covers.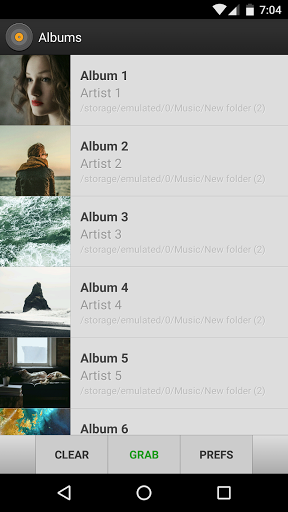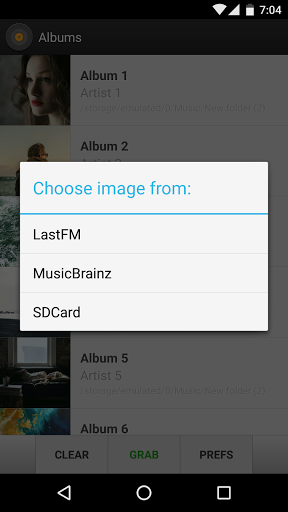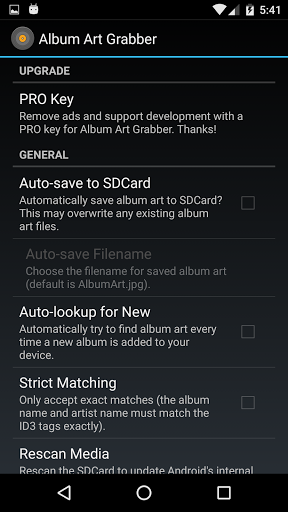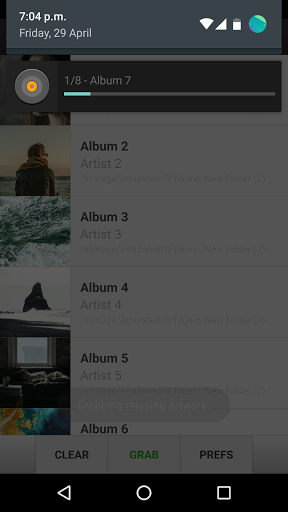 Highlights
So this is a great app for getting music covers
Thanks you for making an app for music covers
So far this is the best album art downloader in google app store
Grabbed this app and got good quality album art
I grabbed all the album arts and they were perfect
Very helpful for when album art doesnt work for some reason
Really works and definitely makes my album stream look prettier
Quick and easy so user friendly love it a keeper in my books
Good job Album Art Grabber
I HIGHLY recommend to others
Whyyy won't it just skip getting album artwork on one it can't find
Till this day I still can't CORRECT my ALBUM ART
Not sure if music app or this forgets to save
Which failed or hid basic features behind a pay wall
Won't update Android database after Kitkat or above
Fm you are breaching their API terms of service
Just a piece of crap app
The album covers are gone after disconnecting from the computer
It's not working on my OPPO F1s
Am finally uninstalling to free up space being taken up wastefully
Description
Download missing album art for your albums. One click downloads all your missing album art Data from LastFM & MusicBrainz Manual cover load from Gallery Auto-save to SDCard Auto-lookup album art when new album is added Custom search by artist or album Built in media scanner FORUM Visit the forum for all questions and answers related to Album Art Grabber. http://album-art-grabber.2309410.n4.nabble.com/ PRO VERSION Support development with the ad free pro version of Album Art Grabber :) PERMISSIONS 'Internet' for fetching covers and ads. 'Access Network State' for ads. 'Wake Lock' for 'Auto-lookup for New' preference. 'Write External Storage' for saving album art to SDCard. 'Receive Boot Completed' for 'Auto-lookup for New' preference (will not be used unless preference is checked). INFORMATION • To update your album list use the Media Scanner under preferences. • If album art is not found it can be because the tags for your mp3s are inaccurate. • Album Art Grabber has two modes of finding covers. The default mode and the strict matching mode. If you are getting the wrong album covers set then turn on 'Strict Matching' under preferences. • Album Art Grabber works with ICS, though not with Google Music as they do not use Android's music database.
More