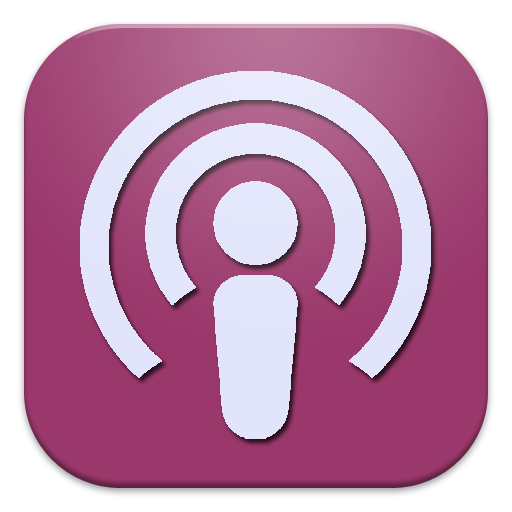 Free
DoublePod Podcasts for android
DOWNLOAD
In short
DoublePod Podcasts for android is a free app for Android created by mazinger.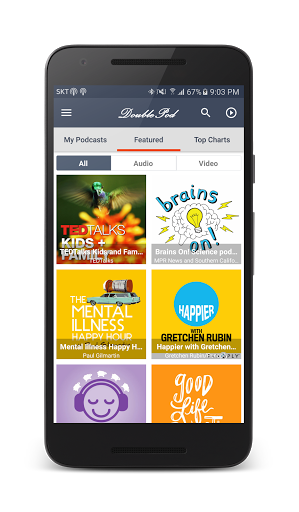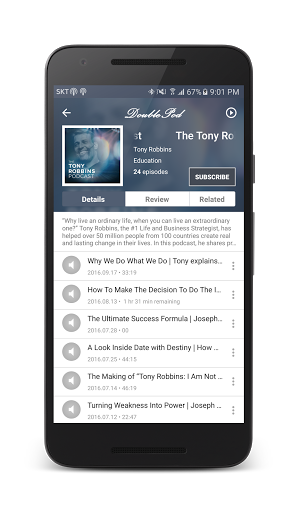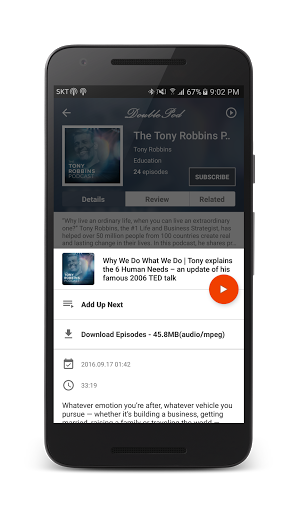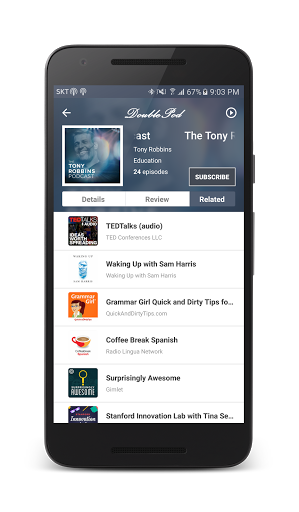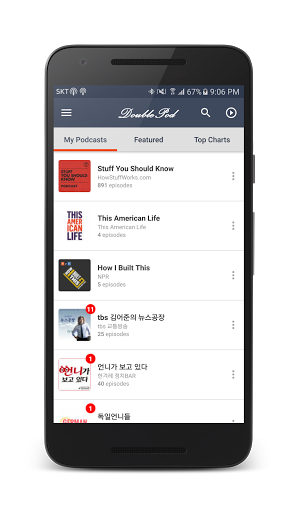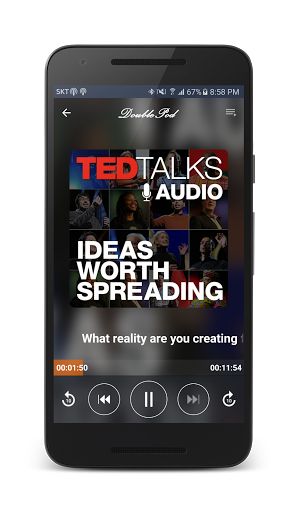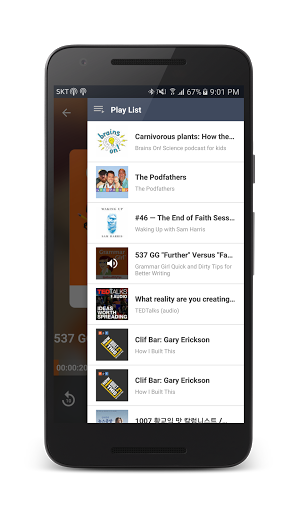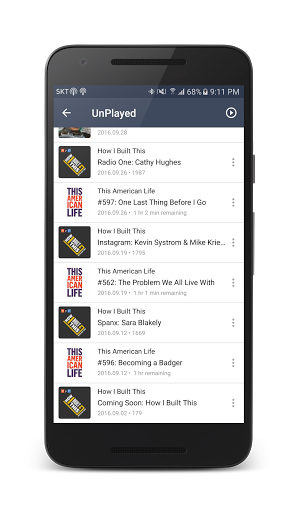 Highlights
Nice podcast library
I moved on to Podcast Addict
Great variety of podcasts
Not only dose it give me all my favorite podcast
More useful for adding podcast to a list than it is to listen to them
Would love it to have auto play next track though
More playlist options would be great
Great app which almost never fails
I'll keep because it still a great app
Categories and a smooth attractive interface
Keep getting download error messages and podcasts freeze up
Error msg about not responding all day long
DEFIANTLY NOT USER FRIENDLY
This app used to support rewinding and fast forwarding
It's interface makes up for this crashing problem for the most part
With the latest version the app has gotten slower and stuttery
New update is horrible
The new update is glichy than anything I have seen
Boycott and use them until double pod reverts back
Have to restart my phone to get doublepod to work
Description
Enjoy totally free podcast broadcasting. Podcasts from iPhone to Android was listening to the audio and watch video on the World with more than 250,000 free podcast you can enjoy a fast and convenient way. Subscribe to the new podcast episodes are added to show you soon. **** I have this function ********* - ITunes podcast information. - ITunes review to show you. - Country setting, the setting of the country can listen to the podcast. - Subscribe to be notified automatically when you update aepisodeu. - Cheongjwi Provides you were listening to a podcast broadcasting followed Bluetooth earphone remote control button or behaviors. - Support the podcast search. - Android5.0 (Lollipop) or later OS version using the mobile cache function to play back and minimize the data usage when listening again. - Supports Android Auto. - You can delete the downloaded file. - Downloading a file, cover image and the information is automatically entered into the program. - If you have downloaded the file to download the file to play. - The downloaded file is immediately audible anywhere on any player. - Using Android system stable downloader available for download. (Wi-Fi connection only when connected to Wi-Fi download progress when download is set.) - Download and listen comfortably without having to worry about your data.
More