In short
ForzaTune 6 is a calculator app for Android created by FlameFront Studios. It can be recommended to beginners and people. And this is a perfect way to start baseline tune.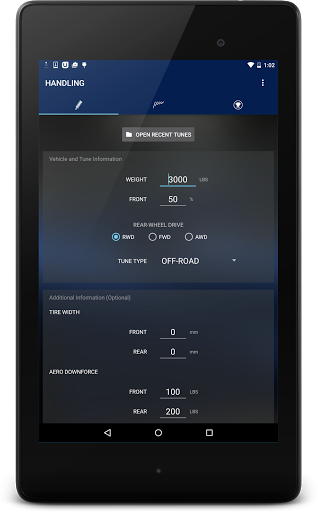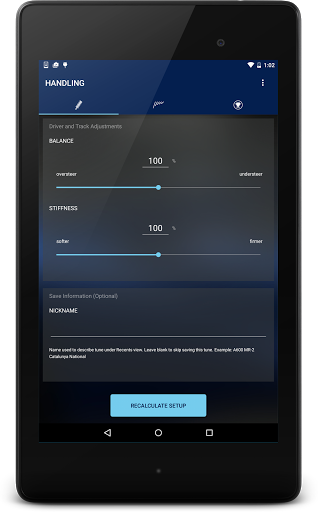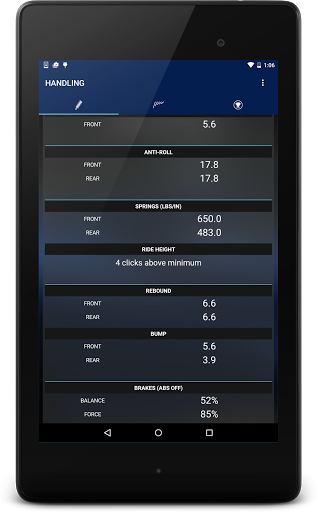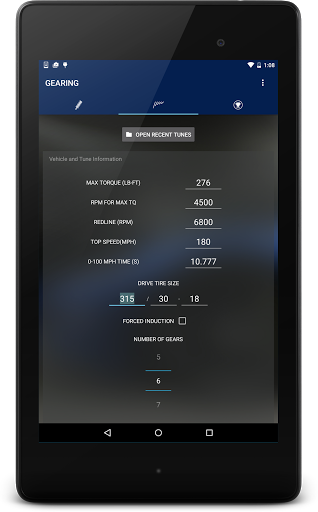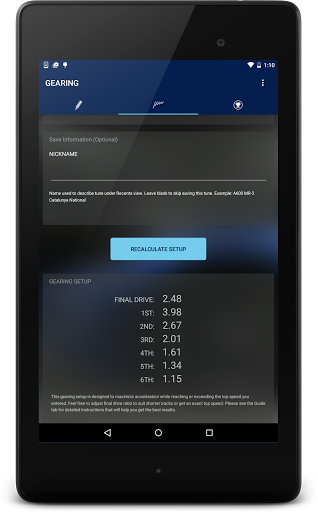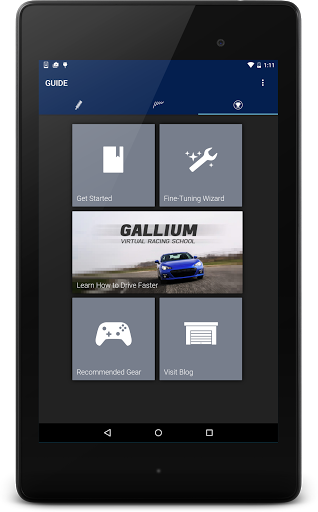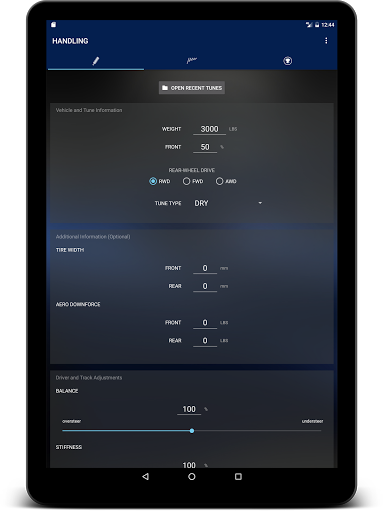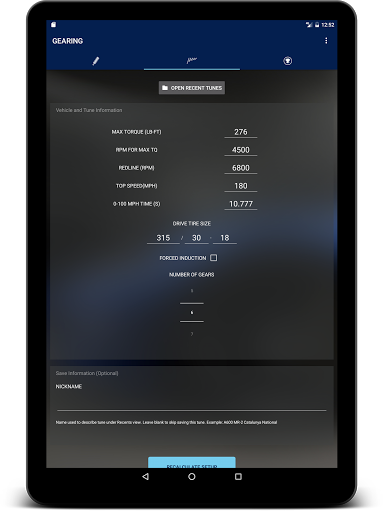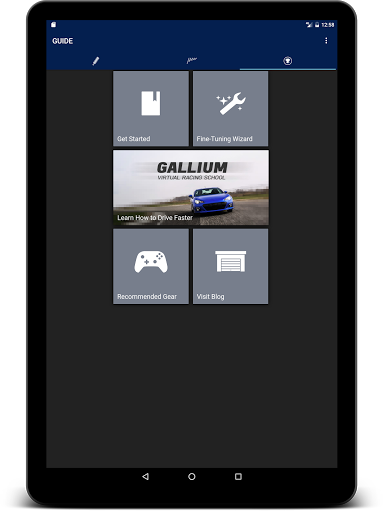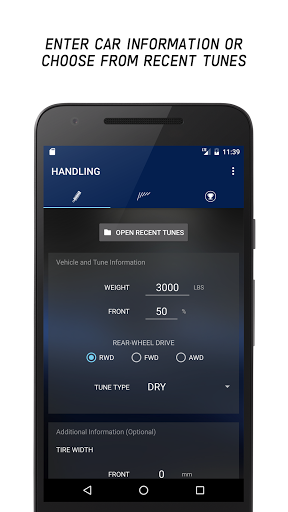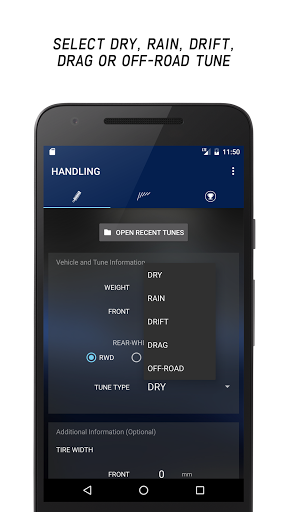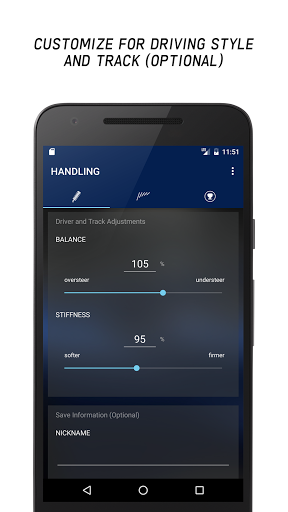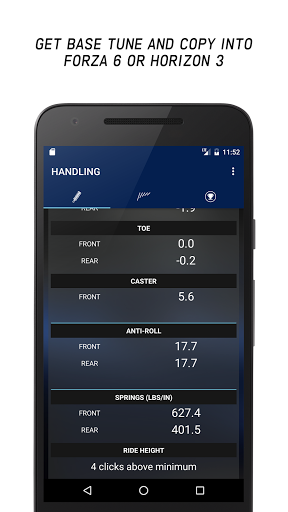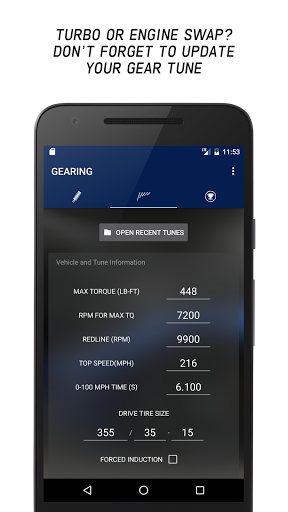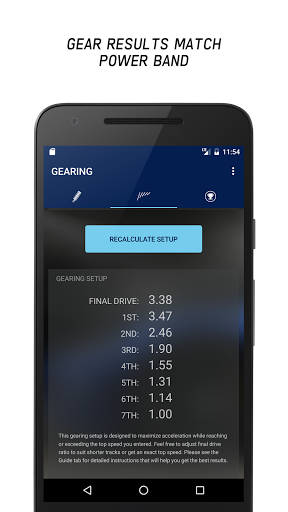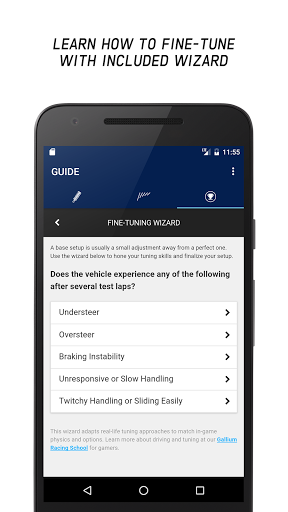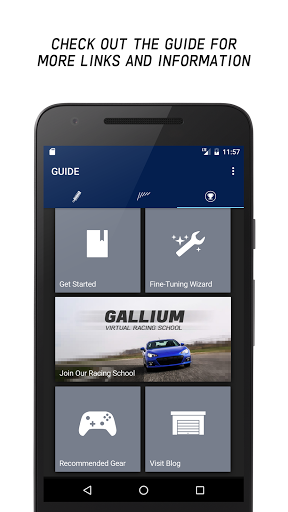 Highlights
I love doing base tunes for my car and tweaking with it
Great app to establish a base tune
Great app for base tunes
Awesome app to help with tuning
Great app for building a base line tunes that work great
It's great for people of all experience levels and ages
The spring and ARB settings give you a really good starting point
This helps you start a baseline tune for your vehicle
A quality app worth every cent
Hands down the best way for learning how to tune cars
It does not work well with mid or rear engine cars though
This app did not improve my lap times
I'm heading for the refund button
This app will fix most unstable cars from my experience
This app wont provide a shortcut
Description
Not sure how to tune in Forza Motorsport 6 or Horizon 3? Sick of downloading locked tunes that don't let you change anything? Now you can create unlimited, customizable tunes with ForzaTune 6 by Gallium Racing School. Enter your car information, select a tune type (regular, rain, drift, drag, off-road) and then get your results. Each suspension and gearing tune can be tailored to your driving style, car or track. And this is more than a calculator - use the included guide to learn how it all works and how to take your new base tune from great to amazing. With ForzaTune 6 you get: + Exclusive access to handling formulas developed by Feuerdog + Rain tunes designed to combat poor traction on wet tracks + Realistic drift tunes designed to help you make smooth, controlled slides + Drag racing tunes to help your car launch better and drive straighter + Off-road tunes for all-around use in Horizon 3 + Balance and stiffness sliders so you can quickly tailor your results to tracks or your driving style + A detailed guide and link to instructional videos + Transmission tuner to keep your car in the power band through every gear Download now and quickly build unlimited, unlocked tunes! --- WHAT DO I NEED TO USE THIS APP? - TCS, STM and ABS assists turned off and Normal or Simulation steering. - Common racing upgrades like suspension, braking, anti-roll bars. - Basic understanding of braking, turns, and throttle control. This won't make you a better driver - for learning how to drive faster see the Gallium Racing School link under the Guide tab. WHO SHOULD DOWNLOAD THIS APP? + Players interested in learning how to tune their own cars instead of relying on pre-built and locked setups. + Players who already know how to tune but want to save time getting a base setup. Since 2009 ForzaTune has been the go-to handling and gearing calculator for players of the Forza Motorsport video game series. The goal has always been to provide the fastest, and easiest way to create your own tunes.
More