In short
Lifeline 2 is a lifeline game for Android created by 3 Minute Games, LLC. And this is a perfect way to play detective.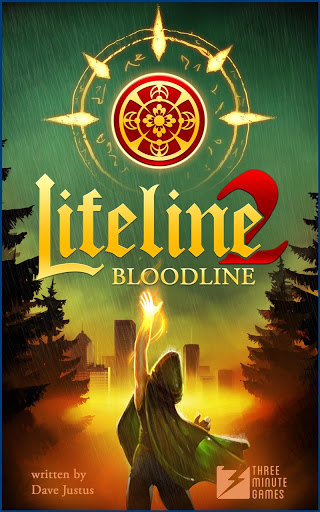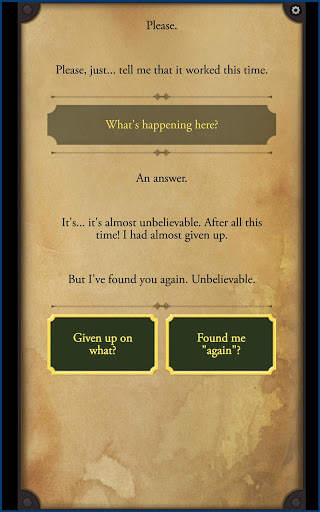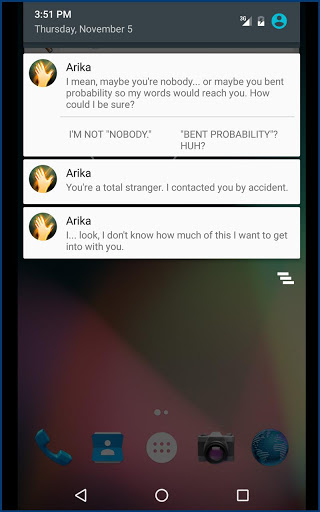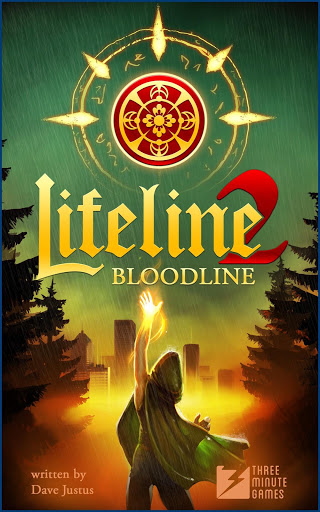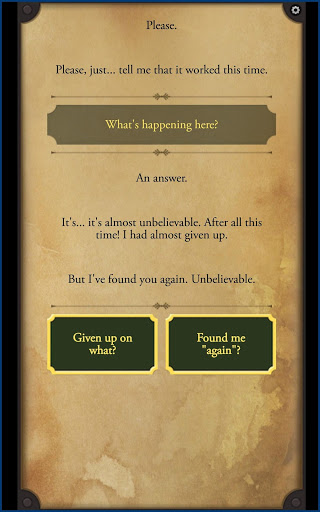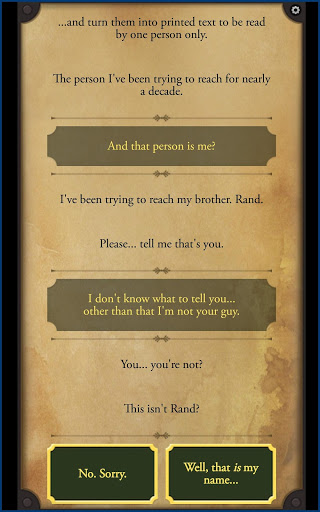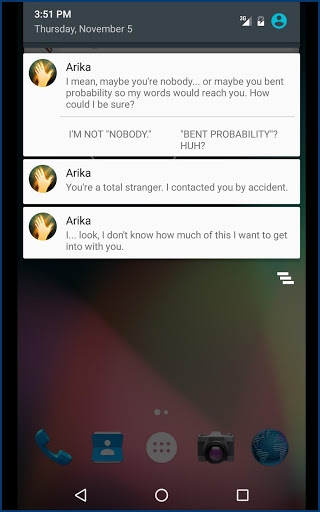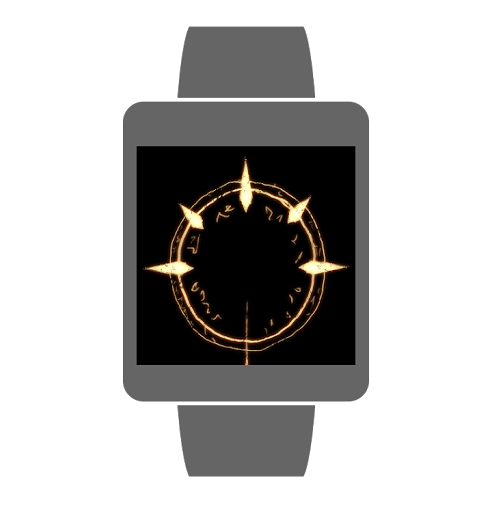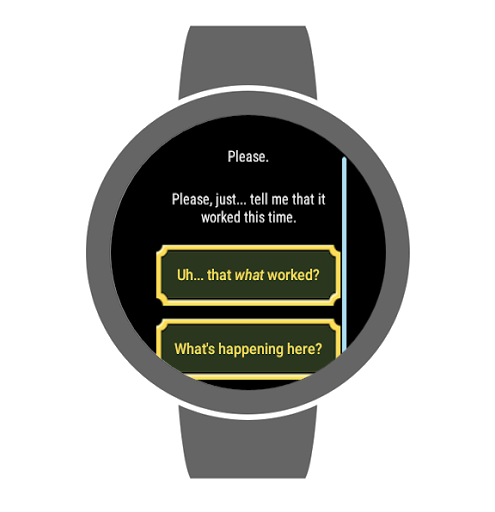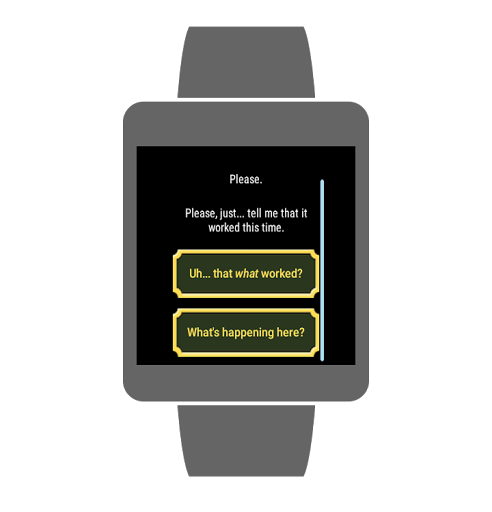 Highlights
Good original adventure game with good presentation
I like the CHOOSE YOUR OWN ADVENTURE vibe this game has
I'm loving the lifeline games
I loved playing these games
I loved the other lifeline game
I loved the first Lifeline game
I loved the first Lifeline and this one doesn't disappoint
This was another great installment to the lifeline games
Well worth the couple bucks
But with interesting and creative plot twists it's a strong sequel
No Google Play Game Features
And sure she's a flawed random person
I did not enjoy this game as much as the first one
My character was not even important with those few responses
What's the most insensitive thing you can tell her at the moment
Many reviewers felt the story was lacking
Didn't care much for the main character this time
The second game is awful
Breaks fourth wall in a terribly bad way
Huuuuuge continuity error and idk how you guys missed it
Description
The Lifeline series continues to capture the imaginations of countless players worldwide with compelling real-time storytelling. Lifeline 2 raises the bar with a new suspenseful story from Dave Justus almost twice as long as the original, with many more choices and paths to explore. Lifeline 2 features a 28-minute original soundtrack and is fully optimized for Android Wear, delivering the best Lifeline experience on Android Wear yet. The second story in the Lifeline series connects you with Arika, a young woman on a deadly quest to avenge her parents and rescue her long-lost brother. Your choices will keep her alive and help her succeed as she faces mortal danger on her way to a final, fateful showdown against the forces that threaten all of humanity. Lifeline stories play out in real time. As Arika travels to complete her quest, notifications deliver new messages throughout your day. Keep up as they come in, or catch up later when you're free. You can even respond to Arika directly from your Android Wear or your Android lock screen, without launching into the app on your phone. After completing any story branch, you can rewind to earlier parts of the story, or speed through parts you've already read. See what happens when you make a different choice: will you guide Arika virtuously, or cut corners to gain an edge? Seemingly simple actions can deeply affect the outcome. Arika's story, and the fate of the world, depend on your judgment. You will face the consequences together, because Arika is relying on YOU. Lifeline 2 features no in-app purchases and no ads. An Internet connection is not required. WATCH US: http://www.youtube.com/c/LifelineGame Lifeline 2 was created by: Dave Justus Matthew Sturges Colin Liotta Dan Selleck Mars Jokela Benjamin Ellebracht Jackie Steege Wilson Bull Original music composed by Norman Fairbanks.
More