In short
MovieBrowser UPnP is an Android app developed by AdRee. This is a good app to use remote control.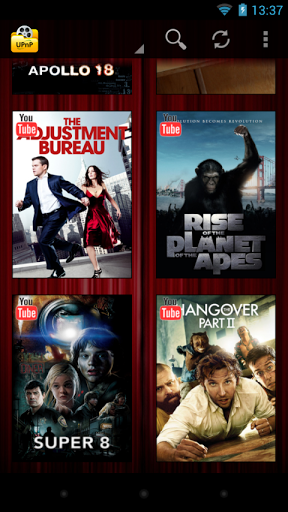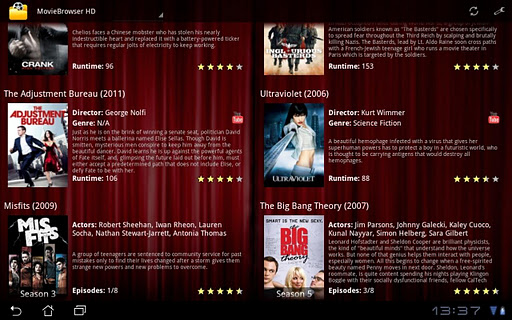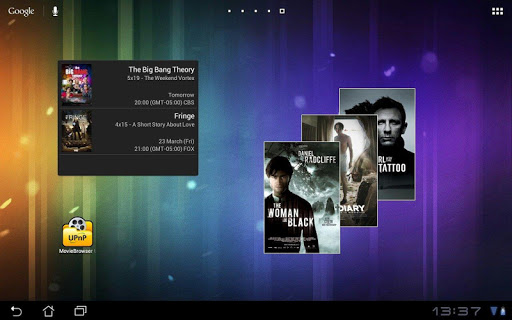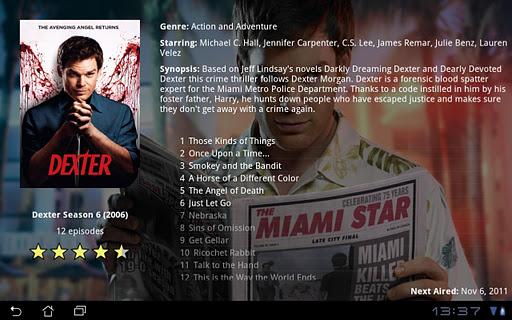 Highlights
This makes the price of this app excellent value for money
Works great on my Asus Transformer Prime and Galaxy Nexus
This is really great for organizing movies and TV shows
App is fantastic works spot on for me video plays over Samba flawless
Great way to view my movies
Easy to use remote control
Otherwise a pretty good app minus a couple hiccups
It works well with the dlna server running on my router
Really like how its able to assign labels from YouTube
Great purchase so far
Bad display options for the big list
No directory support
This is a deal breaker for me
Playback stutters when using a Samba share
It won't locate your UPnP device if you have it hardwired in
It took so long to refresh it took me outside the refund window
These changes are lost and you have to do it again
Looked and found nothing like this in the Apple store
I would like to say to all those who say this app is broken
After a dissapointing experince with 'My Movies' forandroid
Description
Stream videos from your PC or Network Attached Device. THIS IS THE PAID VERSION WITH NETWORK SUPPORT + WIDGETS • Browse your local and network folders and setup your videos locations • Movies are automatically identified (genre, plot, director, poster, rating) • TV Shows are identified if the naming convention is valid (filename should contain season and episode number S##E## or ##x##) • Associate with your favorite video player (you need one which support intents and http playback/network streaming, ie: MX Video Player, MoboPlayer, yxplayer, etc..) • Long press on a video to share or update details • Watch trailers from YouTube • Sort your collection by genre, rating or genre • Use the Play-To feature to stream videos to your TV • Enjoy your collection and follow your TV Shows schedules with the unique set of widgets in this PRO version What is the Play-To feature ? Its AirPlay for android! This feature allows the control of a Digital Media Player (DMP) via the UPnP remote control protocol. If you dont have a DMP you can configure Windows Media Player to allow remote control : http://windows.microsoft.com/en-US/windows7/Change-settings-for-streaming-media-in-Windows-Media-Player Need help ? • On Google TV UPnP does not work when the box is connected via network cable. Please use a Wifi connection or access your library via Samba. • Mezzmo and Serviio servers are not recognized as UPnP servers but you can play network files with the Samba browser. • Complains and questions via the market does not help as I have no way to answer you this way! • If you need support, please use the contact button within the app and send me your log file (READ_LOGS permission) together with a brief description of your problem.
More