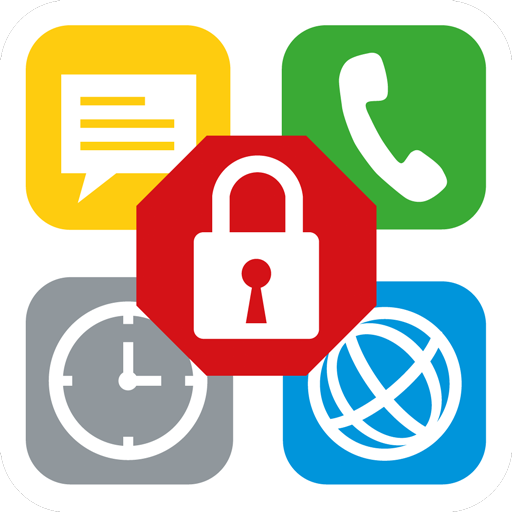 Free
Protect Kid Parental Control
DOWNLOAD
In short
Protect Kid Parental Control is a free control app for Android created by Netcos GmbH. It can be recommended to parents and developers. And this is a perfect way to limit screen time.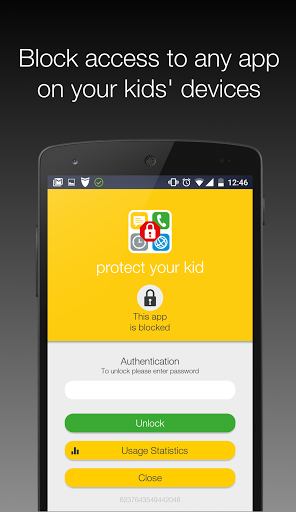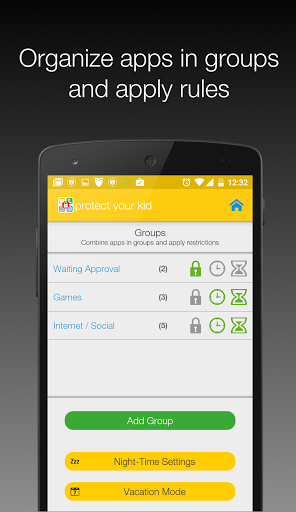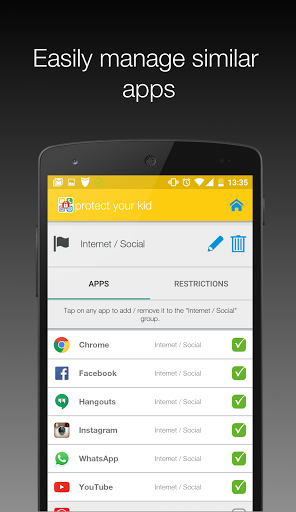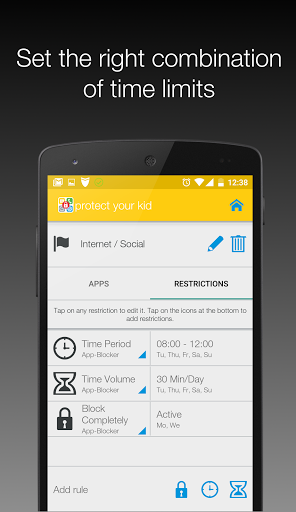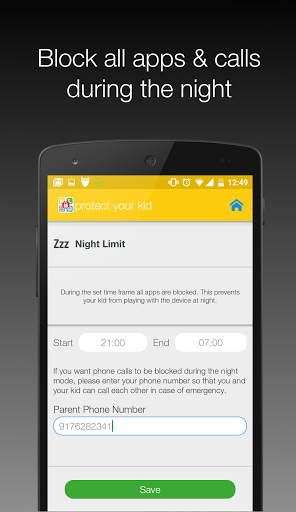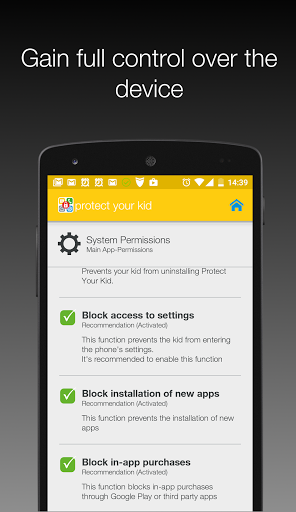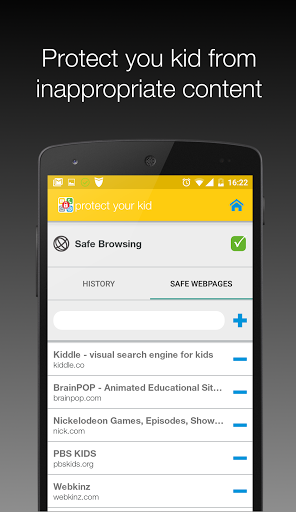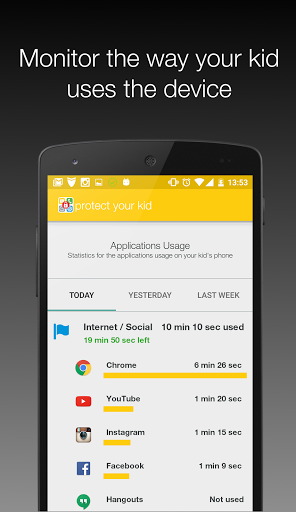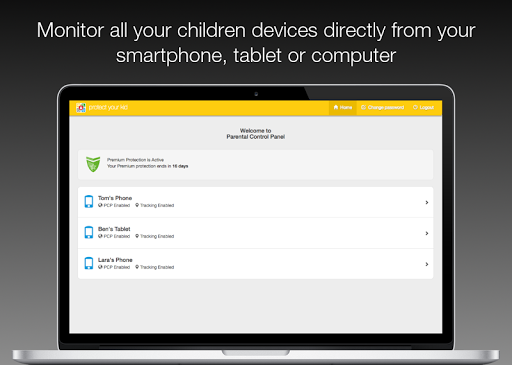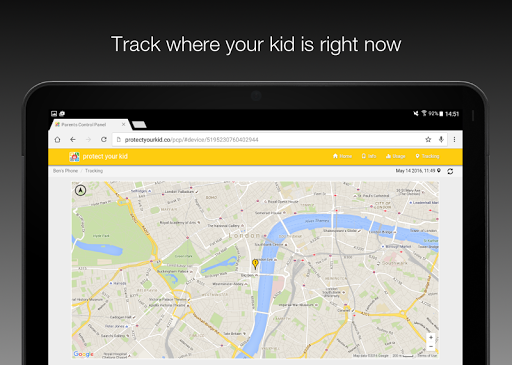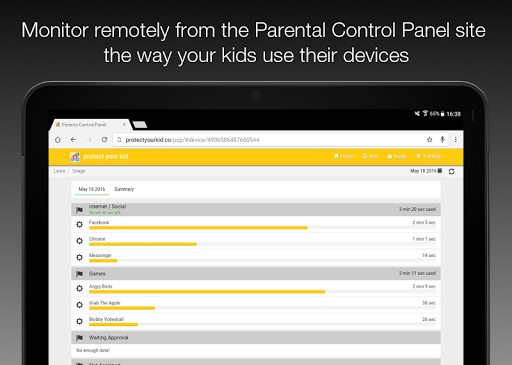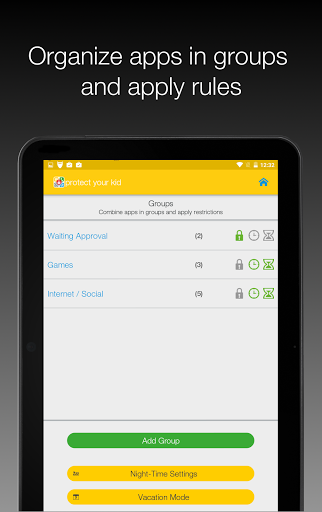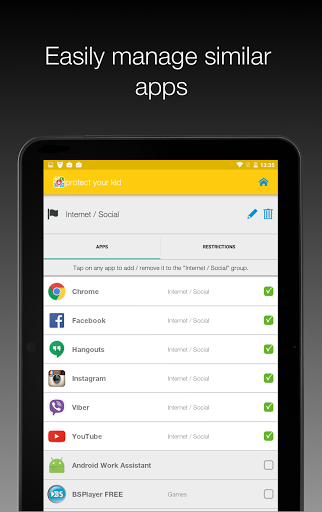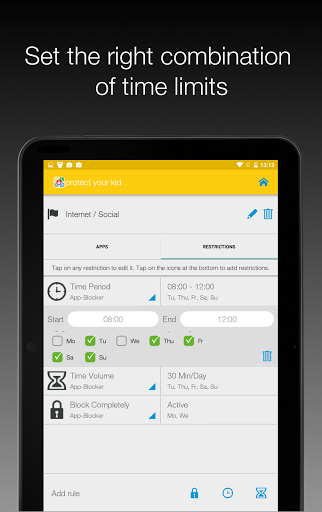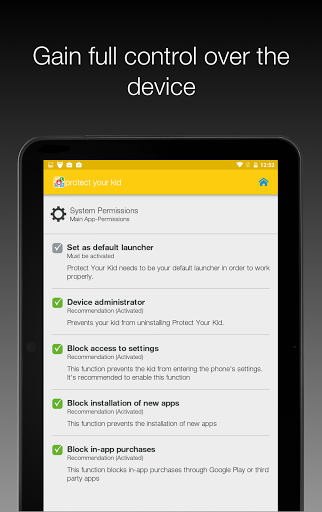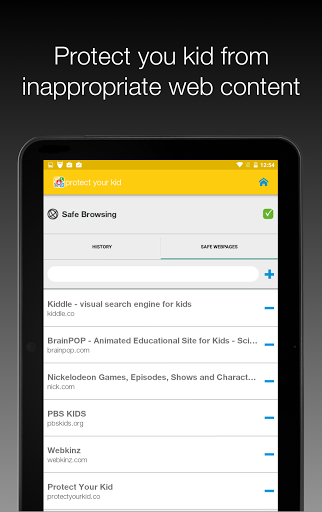 Highlights
Great for limiting screen time
Weiterhin ist alles einfach nutzbar
So far works good on my kid phone
Great parental control app
Good addition to my parenting arsenal
This app provides great help to parents
Best parental control app
Your app is a life saver
Good parental control app
You can protect yourself from harmful browsing and spending habits
This is on the trial run and it's giving me faults
I hate it bc it only for Android phones
Account not found when trying to log into parent app
Keine Remote Verwaltung
Wenn Kind nicht zum Essen kommt
Description
Protect Your Kid is a parental control app which helps parents manage the screen time their children have on their phones and tablets. Are you facing any of those issues daily: - You can't get your child off his phone / tablet and need screen time limits - You are afraid that your kid might download a harmful app, open an inappropriate website or watch an inappropriate video - You are worried where your kid is and want to track his location Then... Protect Your Kid deserves your try. Protect Your Kid is one parental control app with two helpful modes: 1. Kid's mode - installable on your children Android devices Use this mode on your kid's devices to block apps, set time limits and filter inappropriate websites by configuring our safe browser. Just download Protect Your Kid app on the devices you would like to protect and set up the rules and restrictions there. 2. Parent's mode - installable both on Android and iOS devices Use this mode on your (parent's device) to remotely monitor which apps and for how long your kid uses on his devices as well as to track his current location. With one parental account you protect unlimited kids' devices (tablets and phones). If you don't want to use the Parent's mode you don't need to install the app on your phone. You can use the same functionality by loging in in our Parental Control Panel site. You can access it on your computer, smartphone or tablet by visiting: https://protectyourkid.co/pcp/ FEATURES Kid tracker Stop worrying where your kid is right now. You can always track his location directly from the parental control app on your phone or through the site. Safe browser Let your kid browse only appropriate internet sites defined by you. Easily add new sites to the allowed list. See a complete history of which sites your kid tried to open. Block apps Easily block access to any app installed on your kid's device either completely or for certain time. Could be time frame, time volume or permanent. Set time limits For each app or group of apps you can define a variety of screen time limits: – time frame, e.g. from 9 to 11; – time volume, e.g. one hour per day or two hours per week; – permanent, e.g. for the entire day. Organize apps in groups Organize thematically related apps such as games or social apps into groups. You can set time limits for an entire group of apps rather than for each app individually. Application usage history Get a complete daily and weekly overview which apps your child uses and how much time he spends. You can check this in the parental control app on your or your kid's device or directly through the site. Night mode Don't let your kid be disturbed before or during his night sleep. If you configure the night settings all apps and phone calls could be blocked completely during this time. Holiday mode Easily give your kids some bonus screen time during their holidays and vacations. Block installation of new apps Prevent your child from installing and using new and potentially harmful apps on his device until you explicitly approve them. Block in-app purchases and paid services Prevent your kid from spending money on additional features in apps, e.g. buying additional levels in games. FREE TRIAL You now have 20 days trial during which you can use all of our features for free and decide whether to buy the lifetime license for Protect Your Kid for just 9.99 euro. Take a look at our page: http://protectyourkid.co/pricing/ We support Google, PayPal and credit / debit cards payments. FEEDBACK We cannot always help you if you post questions in the reviews so please get in touch via the email below: helpdesk@protectyourkid.co Your help and feedback are greatly appreciated!
More