In short
TubeCaster is an app for Android created by Maurice Randall.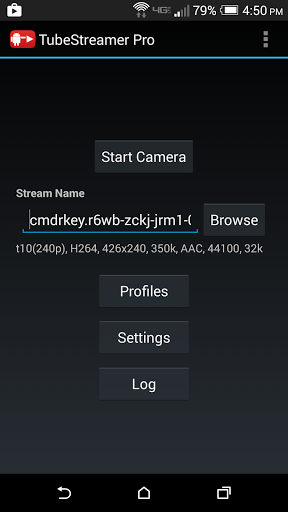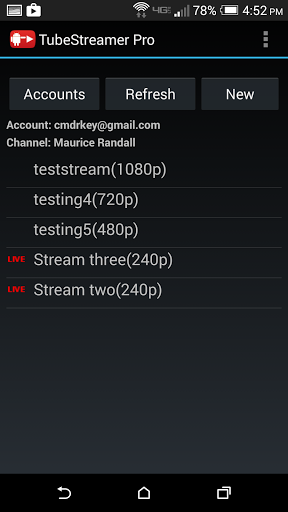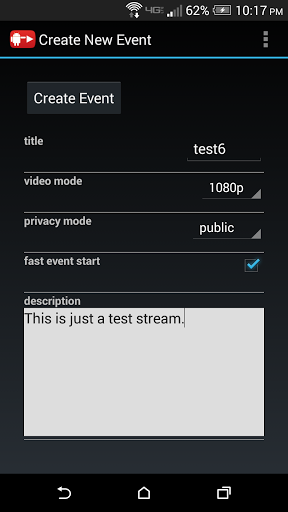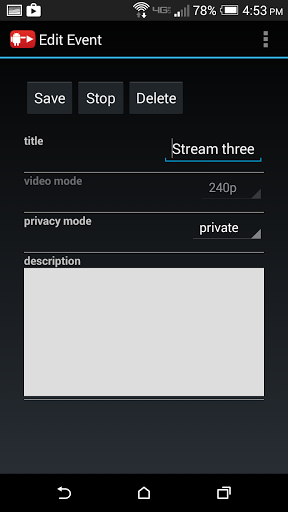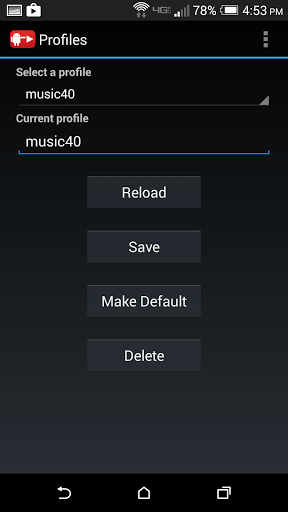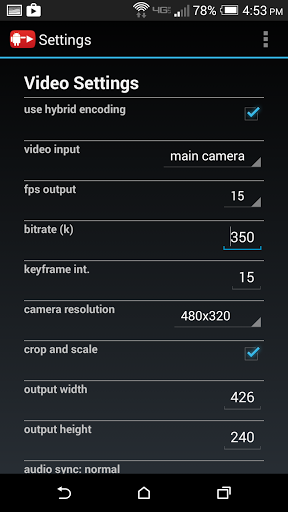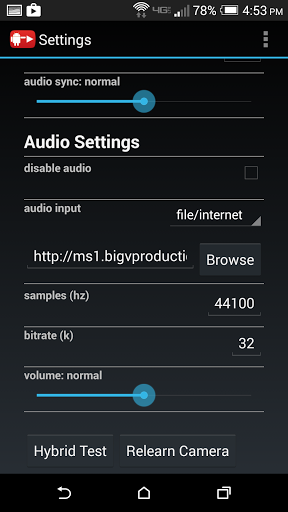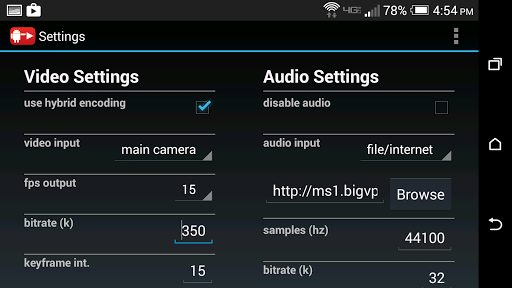 Highlights
Audio quality is amazing and far exceeds what I was expecting
Thanks for the android update works amazing now
Thank you Maurice Randall
Never got past the encoding stage
I have been using the Trial Version 6 months ago
Description
TubeCaster - powered by YouTube (formerly known as TubeStreamer) NOTE: This does not work with Google Hangouts. This is for broadcasting live video from your Android device's camera to YouTube Live. To find out how to use more than one YouTube channel in TubeCaster, go to http://bigvstudio.com/tubestreamer/addchannels.php There is a free 30-day trial version of TubeCaster available on Google Play. Search for TubeCaster and you will find it. Install and use it to make sure it is what you are looking for before you purchase this paid version. In order to get full use from this app, you will need a YouTube account along with a live channel which allows you to stream live video to YouTube. Log into youtube.com for more info. TubeCaster is designed to be easy to use and for anyone with a newer Android device to be able to stream live to YouTube. You don't even have to log into the YouTube website with TubeCaster Pro. You can quickly create a new live event broadcast, start the camera, and begin streaming live. Catch the action while it is happening! Here are some of the features: Create a new live event. Edit an existing event. Delete an event. Stream live to YouTube using your built in camera. Start the event while the stream is running. Stop an event while streaming or from the edit page. Accurate frame rates are supported from 4fps up to 30fps. Supports resolutions from 240p all the way up to 1080p. You can scale the video coming from the camera if you need a resolution that isn't supported by the camera itself. This is done live while the stream is flowing. You can save many profiles and have all your settings ready to go quickly when you need to get a live stream going in a hurry. You can retrieve the URL to your event page on youtube.com. You can retrieve the embedded player code for each event so you can put a YouTube player on your own website. Audio mixed in with the video can come from the Android microphone or from a media file on the device or from the internet. Help is available at any screen. Just tap the menu button and select "Help"for that screen. When TubeCaster starts up for the first time, follow the onscreen instructions as it configures itself for your device. You will go through a camera learn process and then it will guide you through setting up the encoder.
More